x Close
Yam Daisy
Microseris scapigera spp. agg.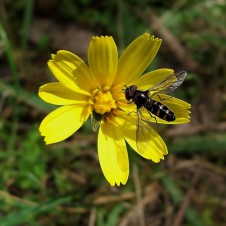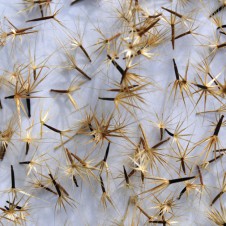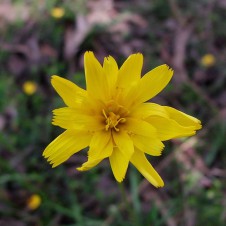 General Description: An erect, perennial herb to 40 cm tall with large, nodding, yellow, 'dandelion' flower head at end of a leafless stem and shiny long narrow toothed leaves.
Flowers and Fruit: Single bright yellow daisy flower-head on a stalk from July to November. Fruit consists of fluffy white seed heads (similar to a dandelion but less fluffy looking).
The flower-heads can sometimes be distinguished quickly from dandelions as Yam Daisy buds droop before opening.
Site Preference and Tolerances: A wide range of woodlands, grasslands and open forests. Prefers well drained soils.
Life Span: Regenerates annually from a fleshy tuberous root.
Wildlife Value: The flowers produce nectar for butterflies and its tubers can be eaten.
Other Values and Uses: The tuberous rootstock was a staple part of the aboriginal diet.Tubers were eaten raw or cooked in baskets and were an important food source.
Other Scientific Names: Microseris aff. lanceolata (Foothills)
Other Common Names: Foothill Yam-daisy, Murrnong (Koorie name), Yam-daisy, Native Dandelion
Catalogue
How to order
Please look at the Catalogue below and choose the species you require. Click on 'show details' for price and provenance and the approximate seed numbers per gram. Click on 'full description' for information and photos of the plants.
Then place the number of grams you require into the quantity required box. Click calculate and the calculator will show the total cost of your order and the items you have selected. You can continue to add quantities for the different species and the calculator will give you a running total.
Lastly fill in all your name and address and other details below and click on 'place order'. Your order will be emailed to us, and to you, and we will send an email to confirm that we can supply your order and to give you our bank or address details. Once we have received payment we will send the seed.
Note: germination rates of seed vary and some seed is naturally not viable so you will need to order more seed than the plants you require especially for smaller seeds.