x Close
Yam Daisy
Microseris scapigera spp. agg.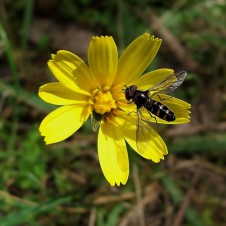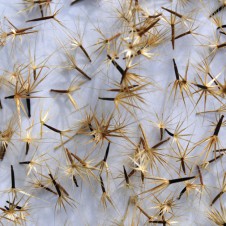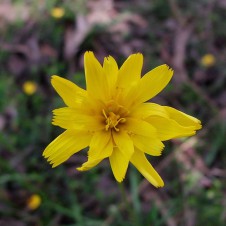 General Description: An erect, perennial herb to 40 cm tall with large, nodding, yellow, 'dandelion' flower head at end of a leafless stem and shiny long narrow toothed leaves.
Flowers and Fruit: Single bright yellow daisy flower-head on a stalk from July to November. Fruit consists of fluffy white seed heads (similar to a dandelion but less fluffy looking).
The flower-heads can sometimes be distinguished quickly from dandelions as Yam Daisy buds droop before opening.
Site Preference and Tolerances: A wide range of woodlands, grasslands and open forests. Prefers well drained soils.
Life Span: Regenerates annually from a fleshy tuberous root.
Wildlife Value: The flowers produce nectar for butterflies and its tubers can be eaten.
Other Values and Uses: The tuberous rootstock was a staple part of the aboriginal diet.Tubers were eaten raw or cooked in baskets and were an important food source.
Other Scientific Names: Microseris aff. lanceolata (Foothills)
Other Common Names: Foothill Yam-daisy, Murrnong (Koorie name), Yam-daisy, Native Dandelion
Catalogue
How to order
Lorem ipsum dolor sit amet, consectetur adipisicing elit, sed do eiusmod tempor incididunt ut labore et dolore magna aliqua. Ut enim ad minim veniam, quis nostrud exercitation ullamco laboris nisi ut aliquip ex ea commodo consequat. Duis aute irure dolor in reprehenderit in voluptate velit esse cillum dolore eu fugiat nulla pariatur. Excepteur sint occaecat cupidatat non proident, sunt in culpa qui officia deserunt mollit anim id est laborumr